Creating A Lifelong
Love of Learning
Your Child Gains Invaluable
Academic and Real-World Skills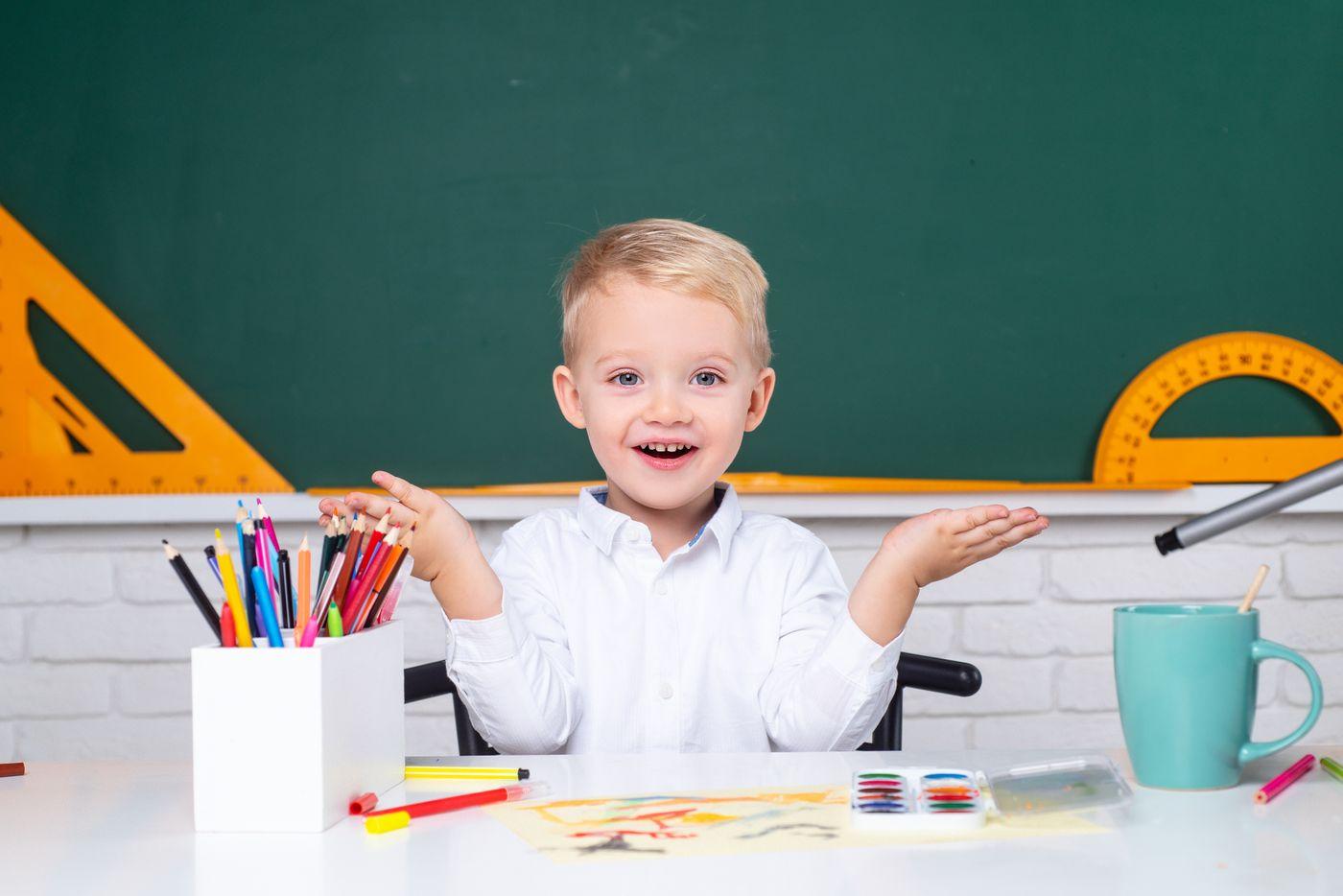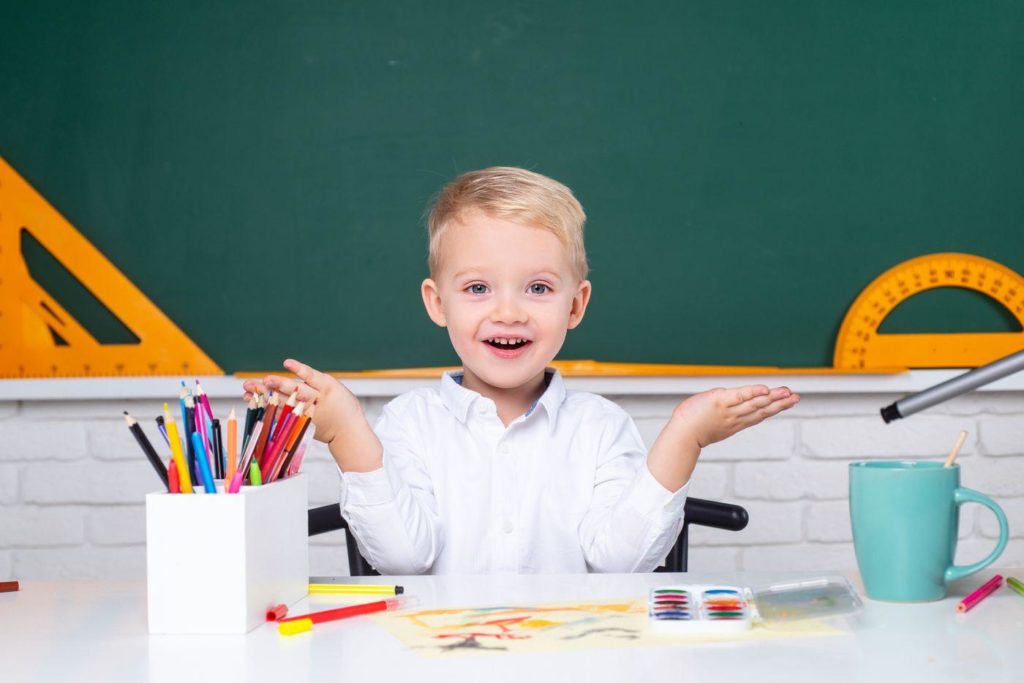 Creating A Lifelong
Love of Learning
Your Child Gains Invaluable Academic and Real-World Skills
3-4 Classroom | 3 Yrs Old By Sept 1st | Serving Salt Lake City, UT
A Friendly Environment That
Balances Creativity and Routine
A Friendly Environment
That Balances
Creativity and Routine

Our beautiful, child-centric classrooms make kids feel like they've stepped into a home away from home. With a focus on natural materials, natural colors, creative displays and inviting activities each classroom is designed to inspire and engage the children.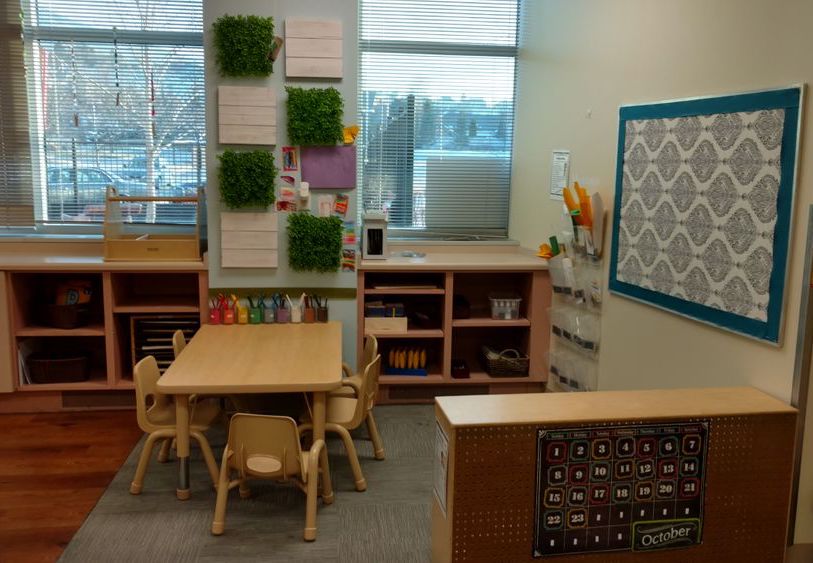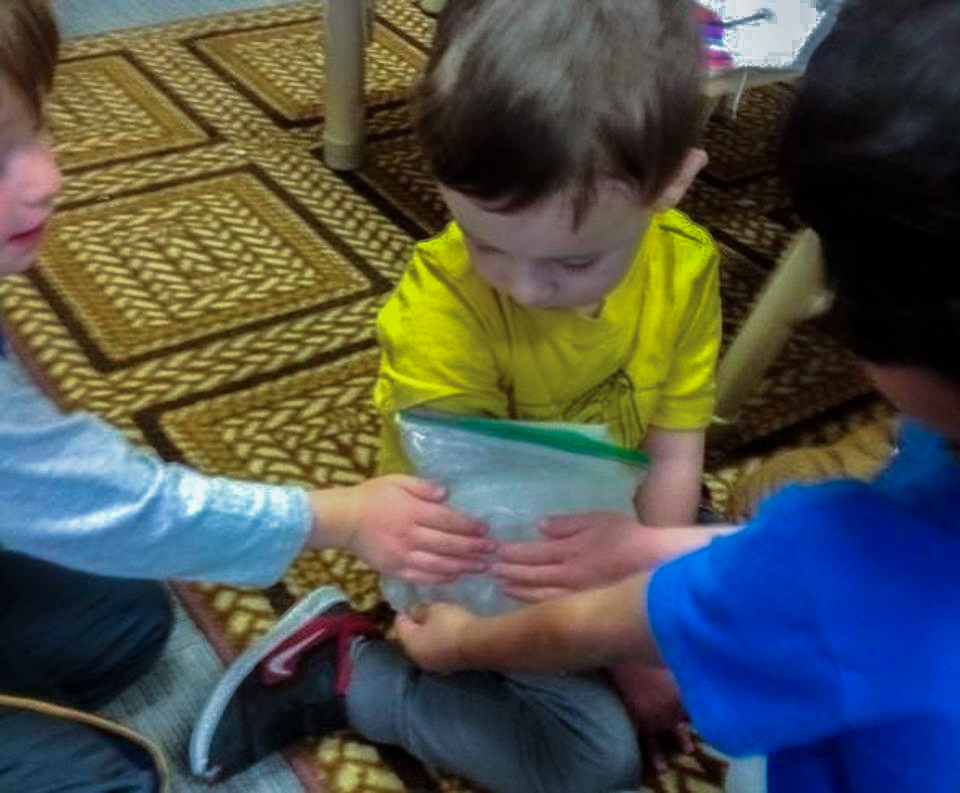 Learning How To Care,
Share, and Take Turns

We will gently redirect your preschooler's behavior as they grow in their emotional and social competencies. Some changes you can expect to see include sharing skills, verbal communication, listening, and taking turns.
Children's Interests
lead the curriculum

We invest in our instructors to ensure that they are current with best practice in early childhood education. Continued training, workshops and classes keep the teachers inspired and creative to plan dynamic and engaging curriculum for the children.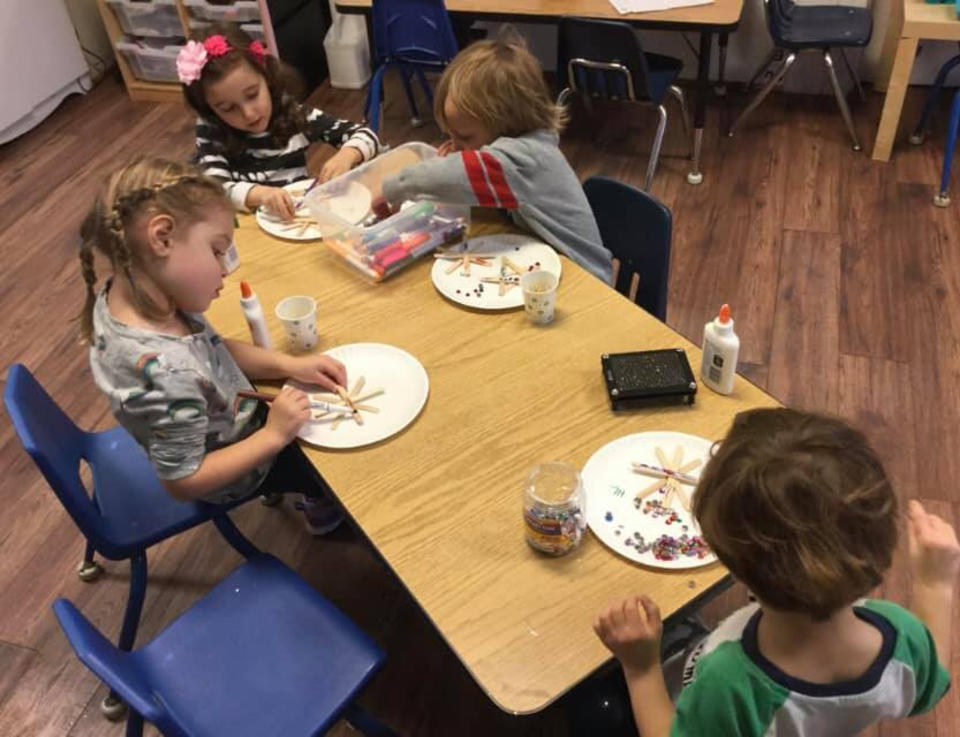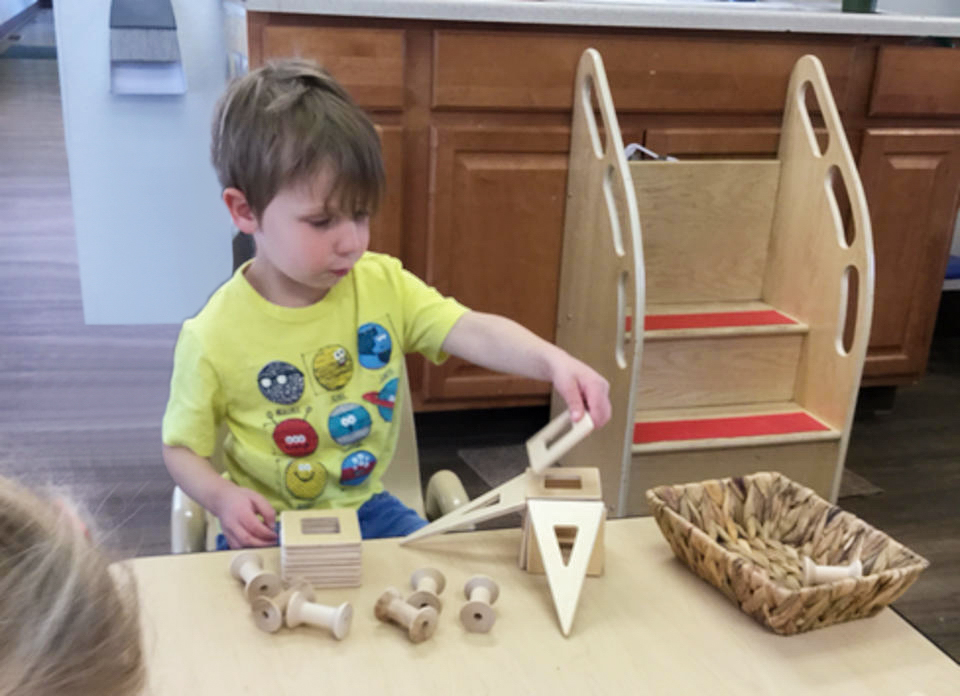 A Solid Foundation
Of Pre-Academic Skills

Your preschooler will begin exploring numbers, understanding volume, holding scissors, using their fine motor skills to draw and identifying shapes during their time with us. They'll also gain a deeper understanding of literacy as they start speaking in longer sentences and telling stories.
Building A Sense of
Community and Belonging

Your child will be taught about the importance of diversity and inclusion from a young age so that it becomes second nature to accept others regardless of differences in background. We create a sense of collaborative community in each classroom.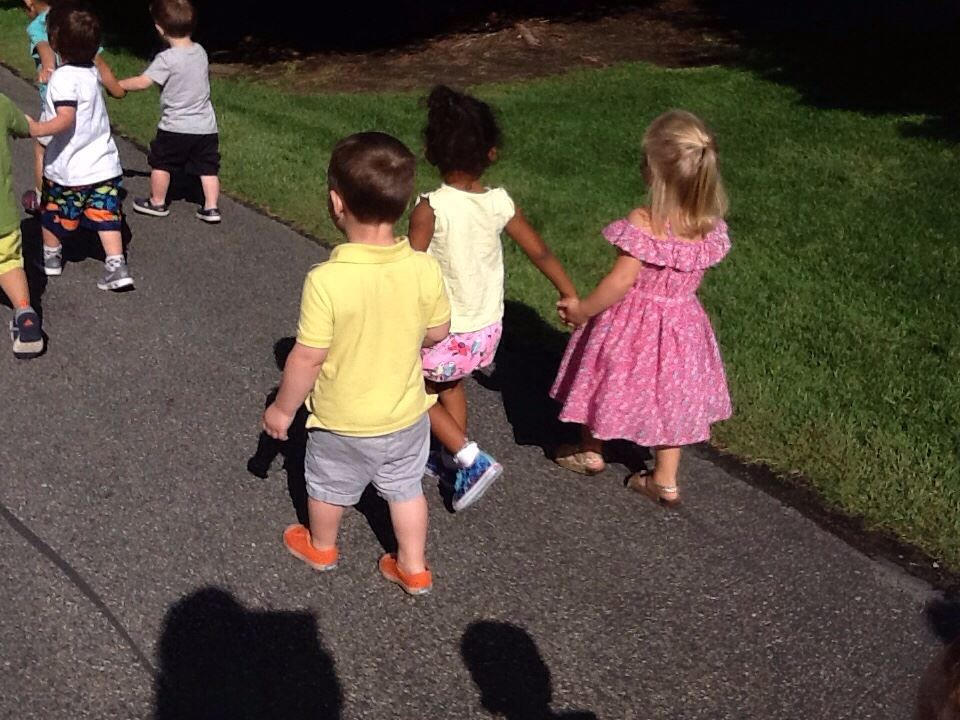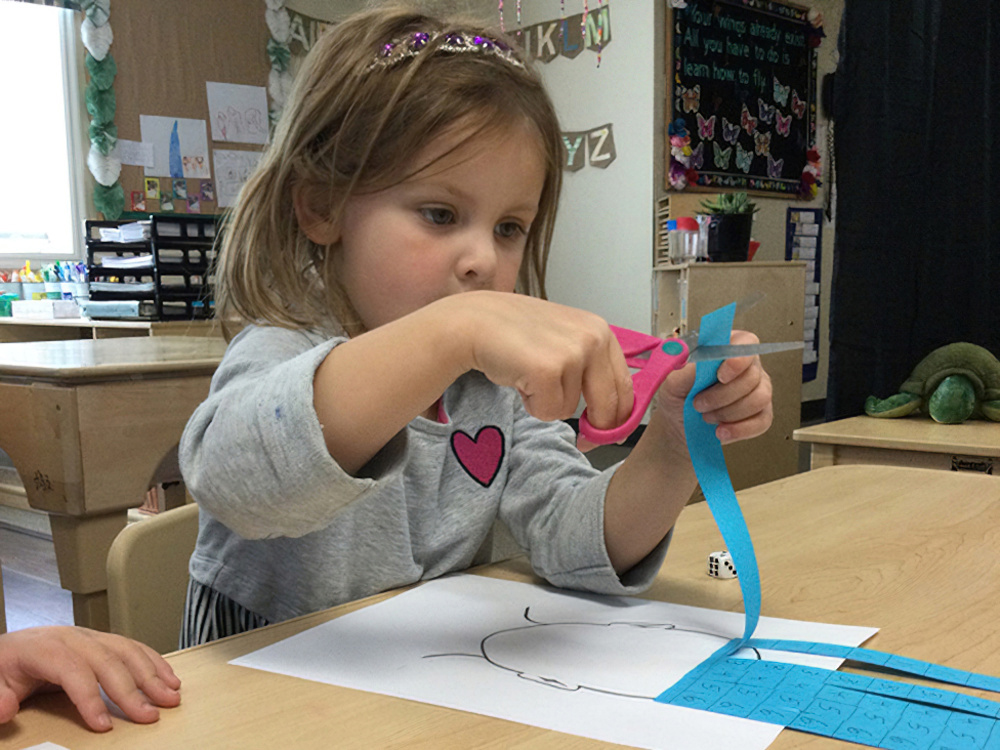 Fostering Independence
Through Trial and Error

We believe that everything is a learning opportunity for your little one. Our teachers are trained to be non-reactive and let your preschooler try to problem solve on their own to develop their confidence and create a sense of responsibility.
Skilled Teachers
Regularly Undergo
Professional Development

We invest in our instructors to ensure that they're highly qualified, with each undergoing the Child Development Associate (CDA) training. Many of them have been with us for decades, and there is at least one degree-holding teacher in each classroom.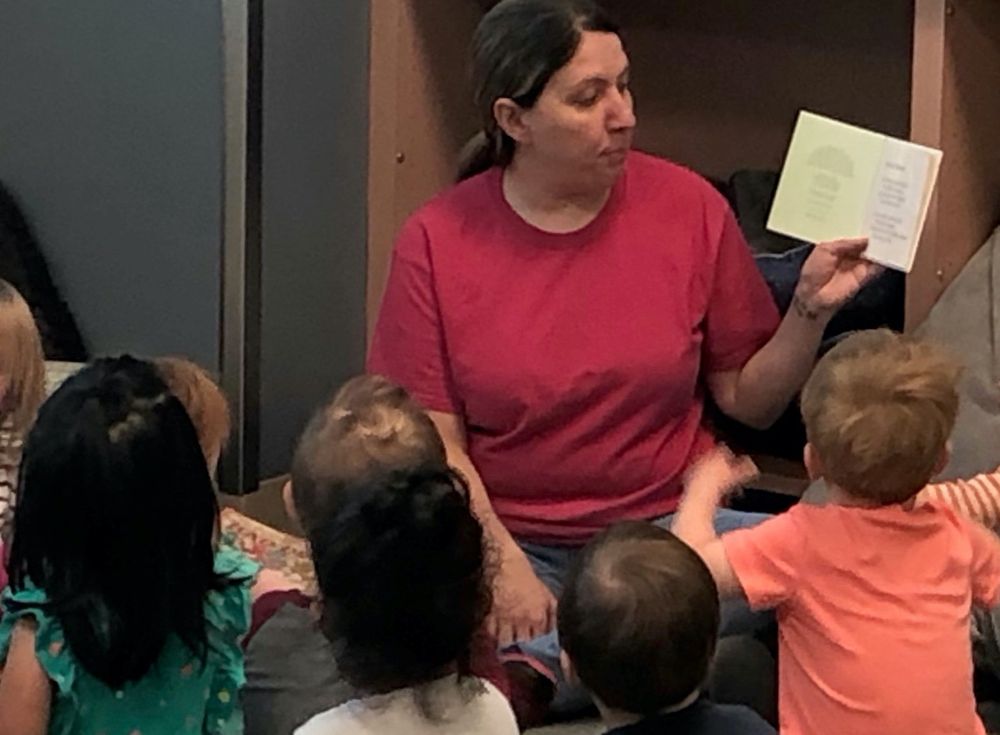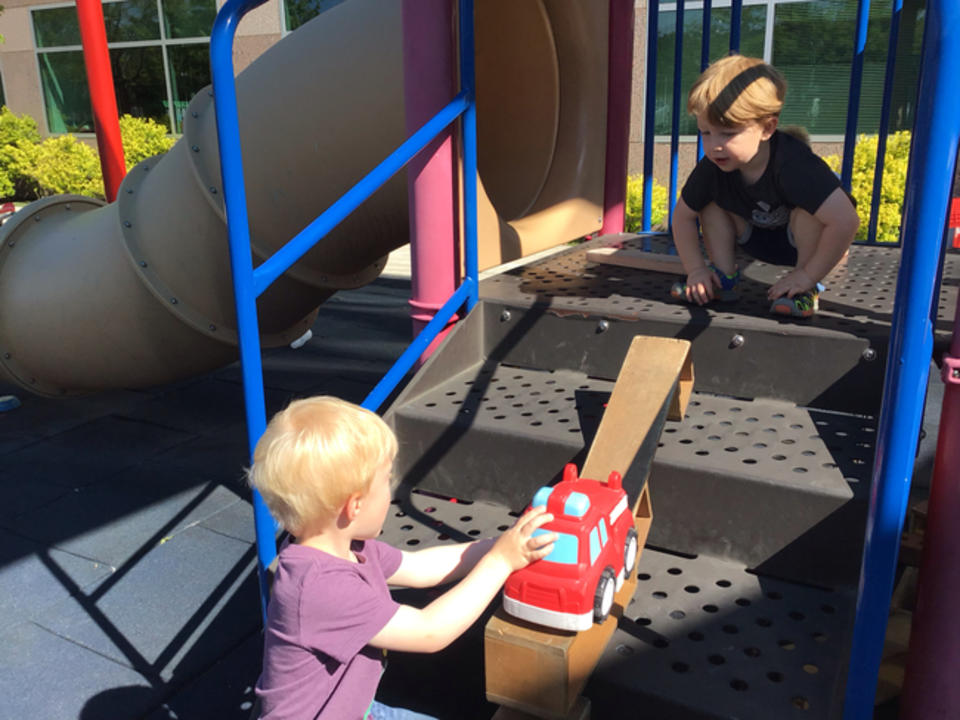 Staying Active Outdoors
Ensures Optimal Physical Health
Staying Active Outdoors
Ensures Optimal
Physical Health

Studies show that children burn more calories while playing outdoors, which helps strengthen bones and muscles while preventing obesity. Your preschooler will improve their coordination and balance during a twice-daily outdoor time while having a ball with their friends!
We Keep You Consistently
Informed Through
Clear Communication

Log into the Brightwheel app and access daily reports, photos, and messages from your child's teacher within just a few clicks. We're always available to chat about your preschooler's successes, interests, and areas for improvement.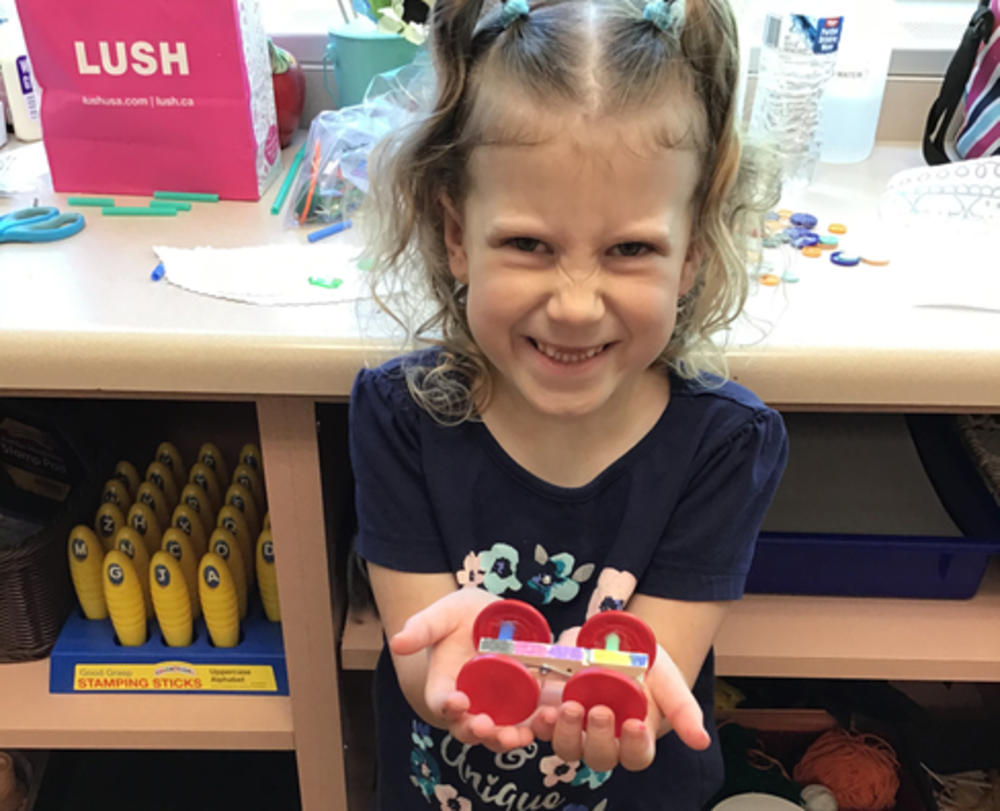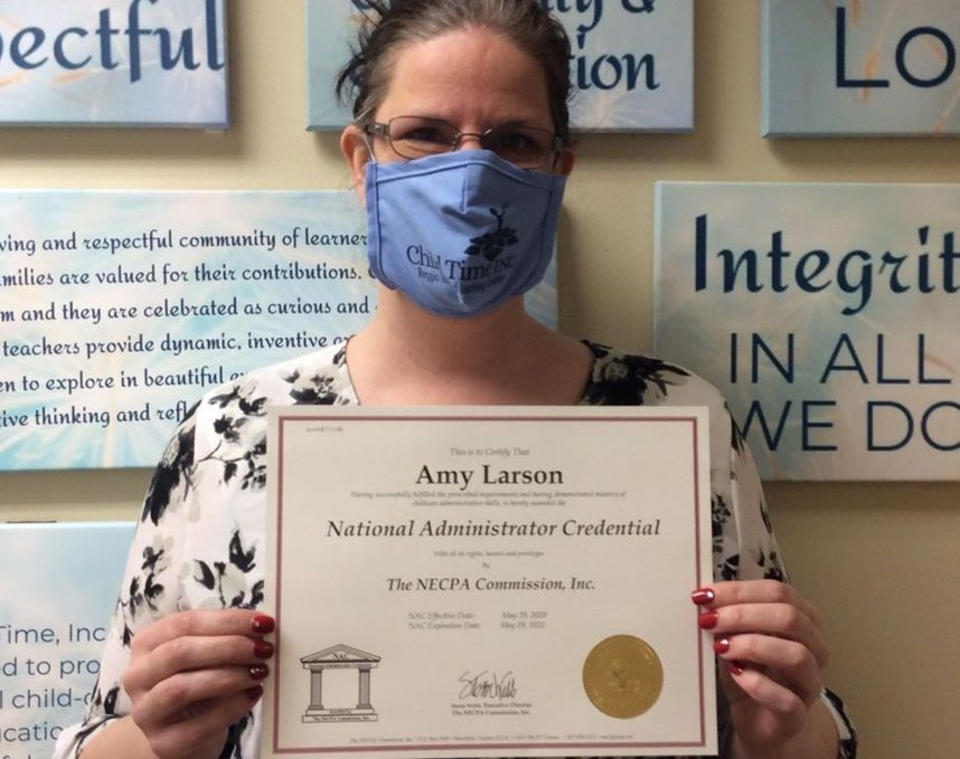 Nationally accredited,
High Quality childcare

We are proud to uphold the national standards for best practice in quality childcare. We have earned accreditation through the National Accreditation Commission (NAC). We were also the first private schools in Utah to receive accreditations by both NAEYC and NECPA.
Hear from Parents Like you
Our daughter consistently comes home excited about discussion topics from class, her art projects, and of course copious amounts of free play. Her teachers have supporter her love of learning and helped foster her confidence in playing with her friends. On the rare occasion where I have reached out with a concern, the office has been prompt and respectful in their responses.
My daughter has been going to Eastside for two years and we have loved having her attend. Eastside handled the pandemic as best they could with keeping the children and staff as safe as possible. They helped her come out of her shell and be more comfortable around new teachers and friends. She has grown exponentially over the past two years and they even helped with potty training!I highly recommend this school because Lacey (the director) and the staff are so wonderful!
I cannot say enough good things about this preschool. My son loves to learn but also be nurtured. A spot opened up at Eastside and we jumped at the opportunity. Lacey (director) and his teachers were immediately welcoming. They helped him transition and he began to flourish. Eastside does a wonderful job appreciating my son for his uniqueness while helping to inspire development. His teachers have always been extremely caring, communicative, and supportive. I highly, highly recommend this center.
My son attended ChildTime Cottonwood Heights and we loved everything about this facility and program. It's leadership was excellent and the teachers exceeded our expectations. My son went to preschool here and stayed for the Private Kindergarten, the class was small and the teacher was excellent. I cannot recommend this group more.
After looking into and visiting SO many schools, my husband and I walked into Childtime and we knew it was the school we wanted to send our daughter. She went to Childtime from when she was an infant. Childtime is the perfect mix of being loving, welcoming, and educational. My daughter is so sad to leave and absolutely adored all the teachers she has. Thank you to the amazing teachers and admins for making my daughters daycare experience so amazing. We will miss you all so much!
My 2 year old son has absolutely loved school, and his teachers. They have wonderful communication, and are quick to give updates or answer my questions. It has been a stress relief to have my little one being so well taken care of while I'm at work. I would recommend to any friends or family.
ChildTime Inc, and more specifically, Eastside Preschool has been a wonderful center for our son. The facility is safe, clean, and has a great outdoor space. Our son has made exceptional emotional and cognitive growth since starting here and the teachers are kind and caring about their well-being. They use a great app for updates and pictures of your child throughout the day. I highly recommend any ChildTime Inc center for any family and child!
My daughter has been going to Cottonwood Preschool for 3 years. She started in the daycare, then did the preschool program, and is completing their Kindergarten program now. We have been so happy with everything about our experience there. The staff has always been amazing and the director is fabulous. They care very much about learning about all the kids at the center and meet each child where they are. Thank you to the entire staff.
My kids have attended the Cottonwood Preschool for the last three years and it's one of the best decisions I ever made for them. I trust the staff of this school as much as I could trust anyone with my kids. My children have learned, grown, and thrived at the Cottonwood Preschool more than they ever could have at home. They absolutely love their teachers and their friends here. My kids view this as a safe place just as they view our home. I can't recommend this preschool enough.
Childtime has an excellent program. Our child loves being there and has enjoyed all the teachers. They have great apps to facilitate ease of payment and daily interactions with pictures. I get an end of day summary to know all the details of food, nap time, diapers, and games/activity. This has worked out perfectly! Thanks so much.
Explore how a Reggio education can shape your child's brilliance