Equipping Your Child
For Success
We Ignite Imagination And
Encourage Creative Thinking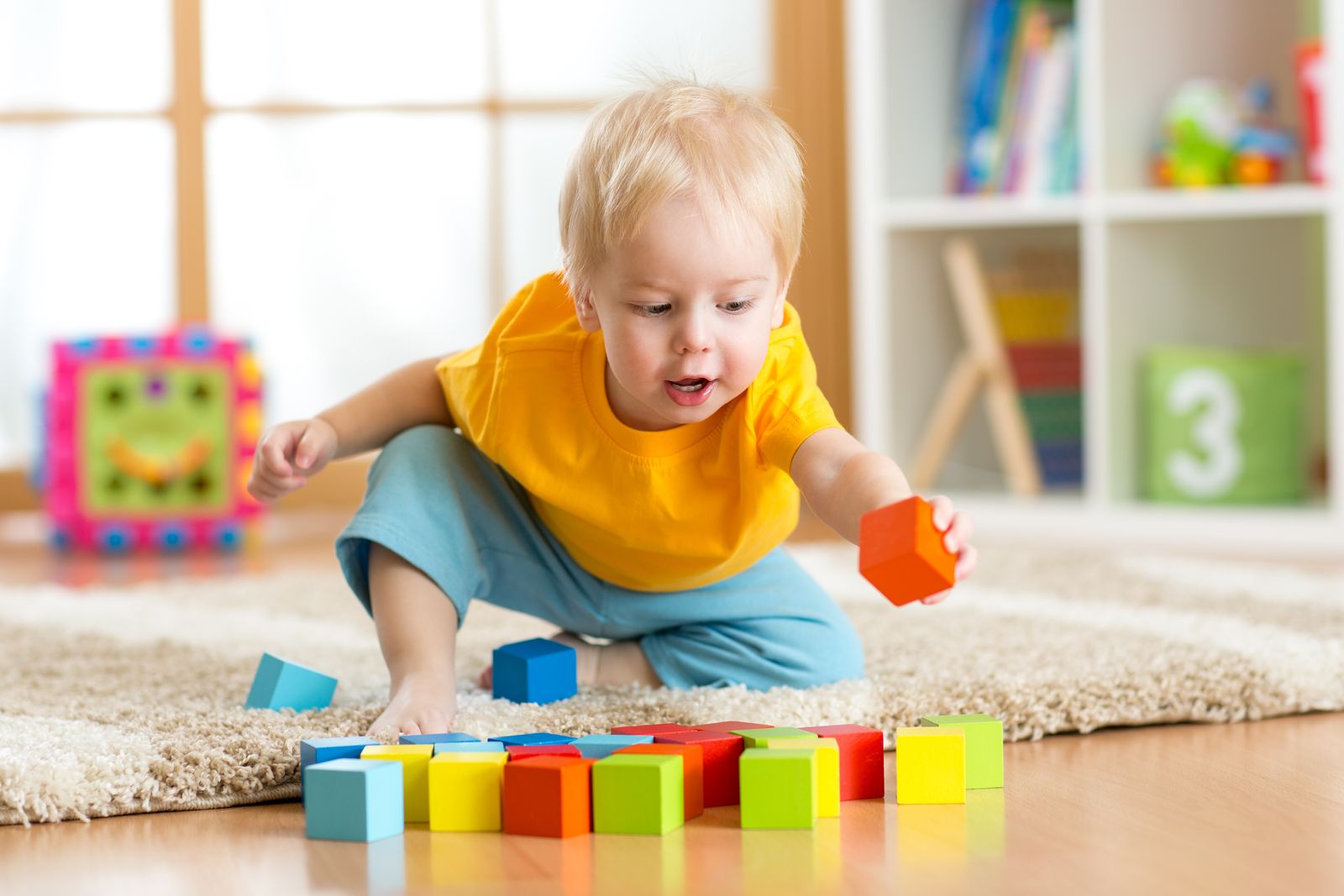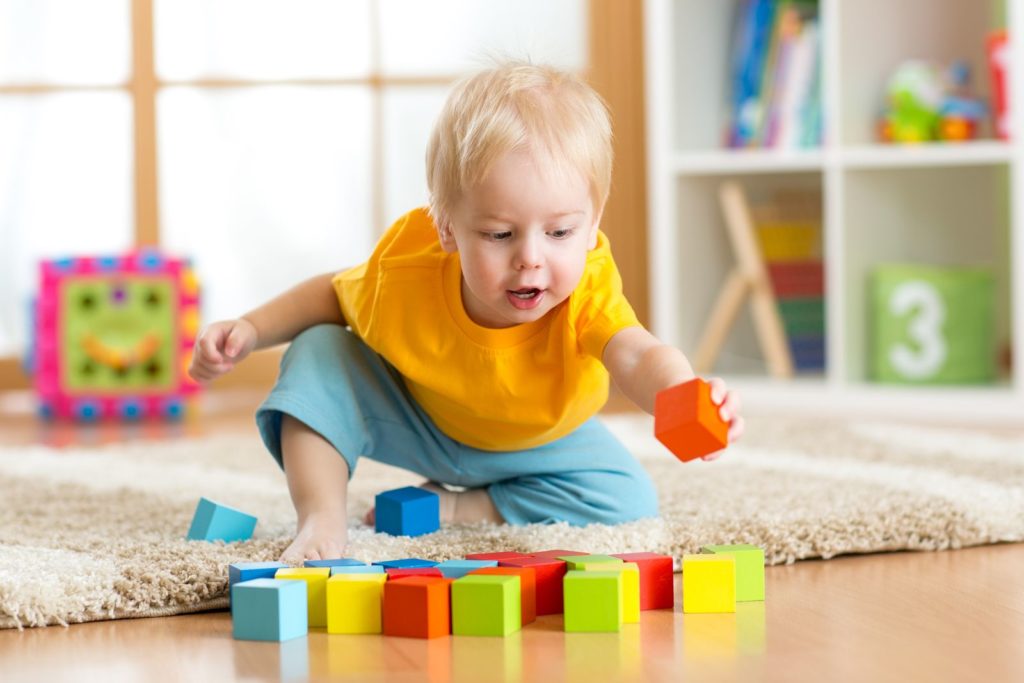 Equipping Your Child
For Success
We Ignite Imagination And Encourage Creative Thinking
2-3 Classroom | 2 Yrs Old by Sept 1st | Serving Salt Lake City, UT
A Hands-On, Play-Based
Approach To Learning

The Reggio philosophy guides classroom activity and emphasizes learning through child-led exploration. Curriculum is developed weekly based on your little one's interests and are implemented through educational group play.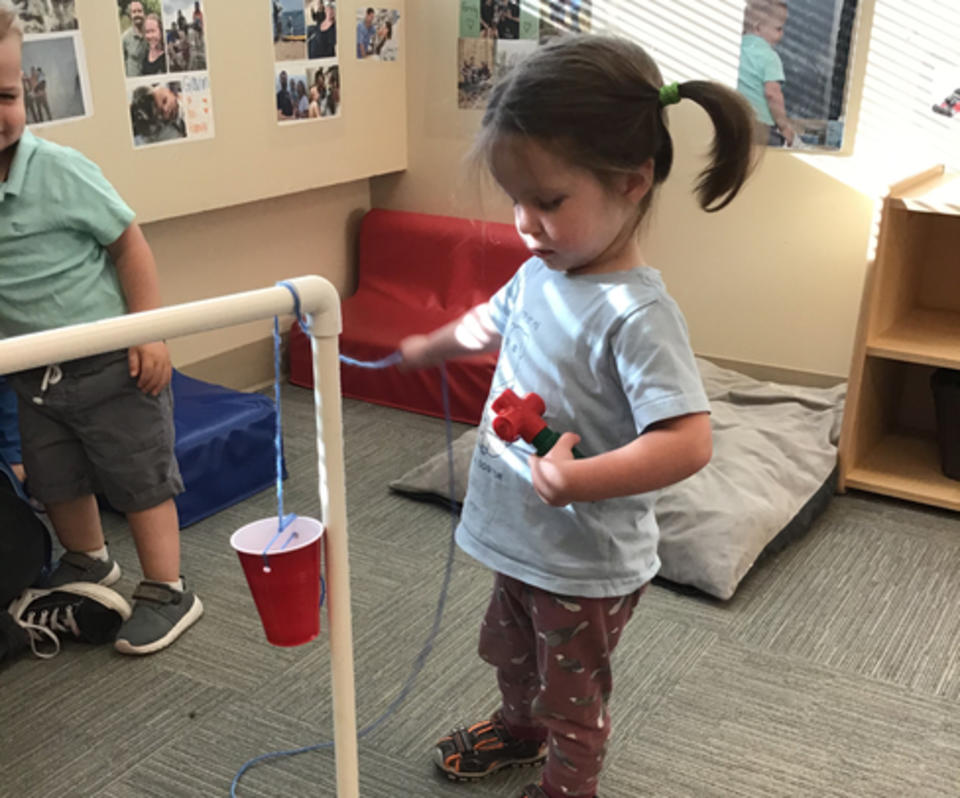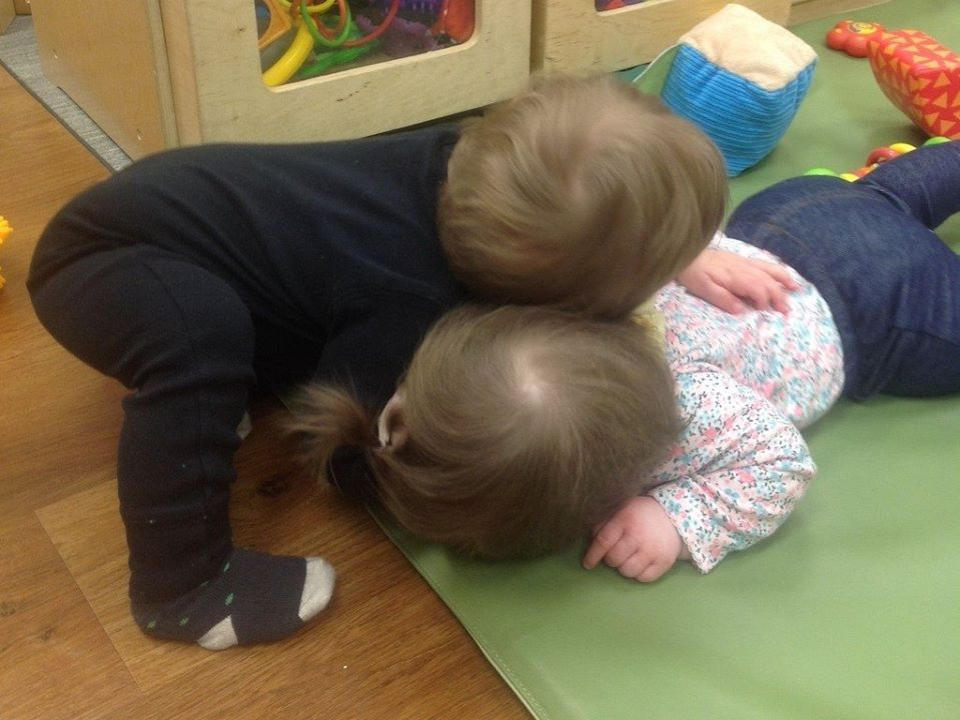 Instilling Positive Socio-
Emotional Values and Habits
Instilling Positive
Socio- Emotional
Values and Habits

Our program helps build confidence and self-esteem in young students. Your child will begin to recognize their emotions, understand how their actions impact others, share with their peers, and patiently wait for their turn.
Storytime and Vocabulary
Lessons To Develop
Pre-Reading Skills

Your little learner will absorb new words and begin to string sentences together to express themselves adequately. With teachers reading out loud regularly during circle time, they'll also grasp that books contain stories and will start to develop a foundation of pre-literacy.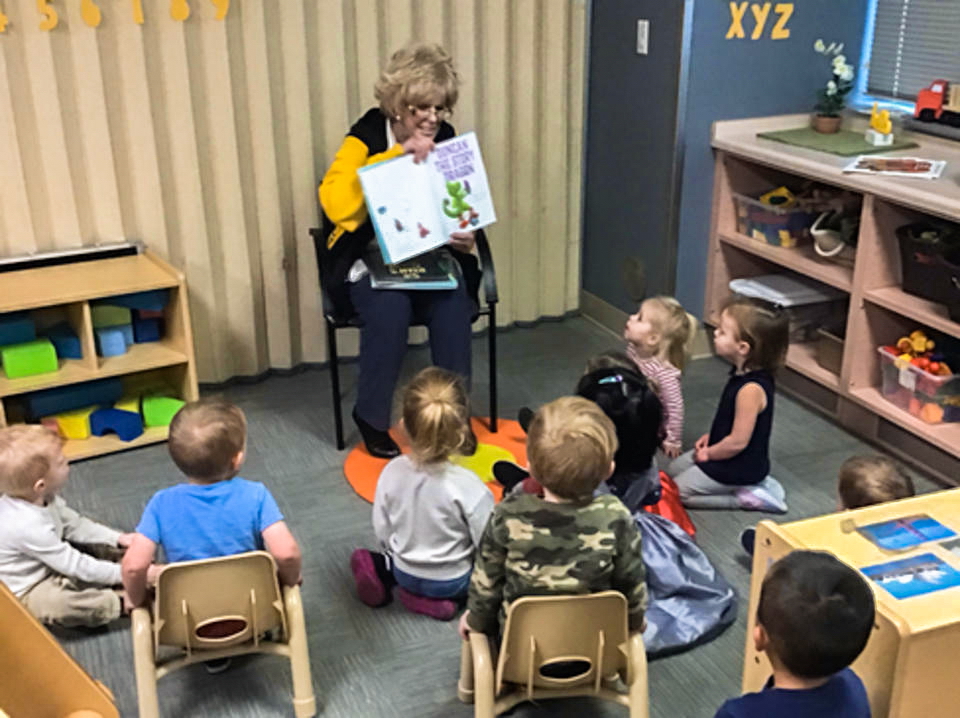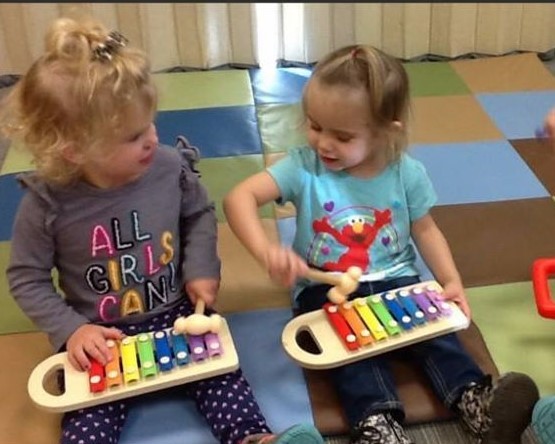 Daily Music, Movement, and
Dramatic Play Every Day
Daily Music, Movement, and Dramatic
Play Every Day

We encourage all students to express themselves artistically and get creative wherever possible. Regular music lessons, singalongs, theatrical plays, dance sessions, and imaginary scenarios inspire your child to think unconventionally and outside of the box.
We Create Happy, Bright,
And Independent Personalities

As your two-year-old becomes more self-sufficient, they'll learn crucial life skills such as feeding themselves and getting dressed for the day on their own. We will also potty-train them and instill positive hygiene habits like teeth brushing and hand washing.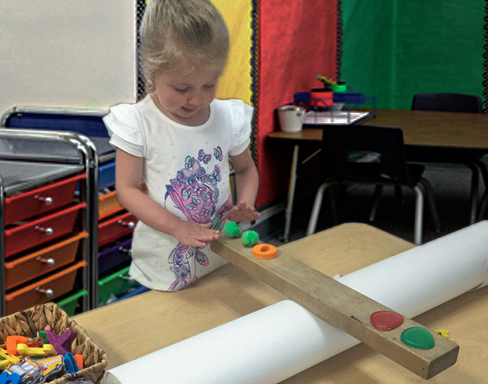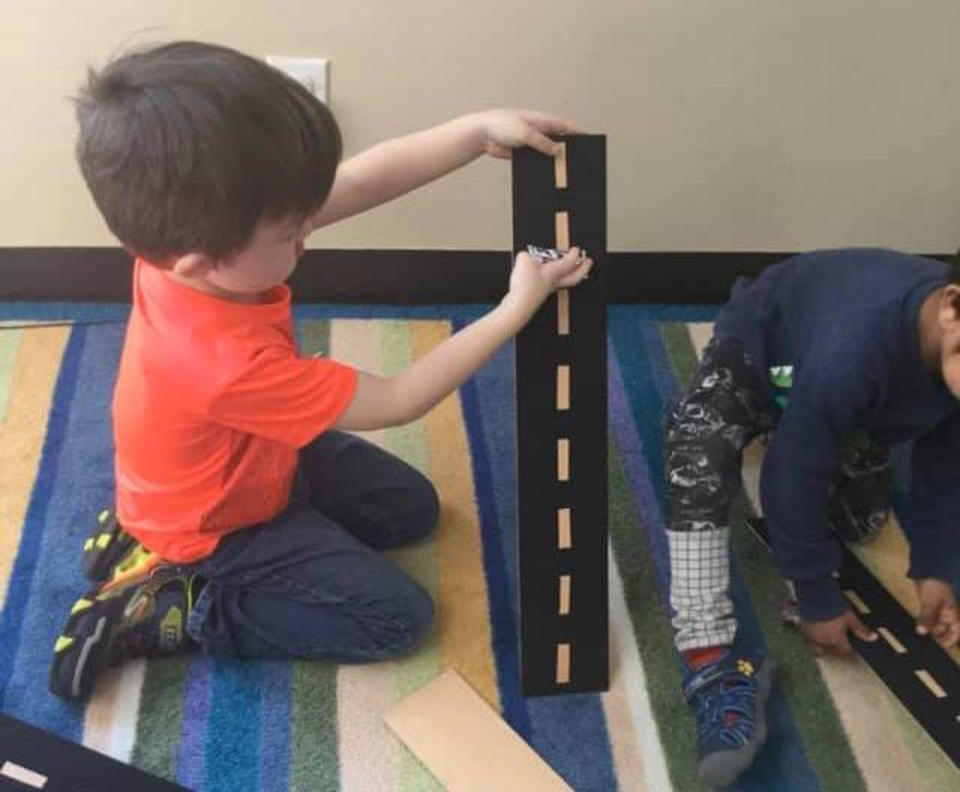 Monitor Your Child's Progress
Through The Brightwheel App
Monitor Your Child's Progress Through The Brightwheel App

We will be in frequent communication with you to share your little one's successes, achievements, and areas for improvement. Daily reports and photos are sent through our convenient mobile app, while you also have access to our parenting library for helpful resources.
Each classroom is guided
by a teacher with experience and education

Our talented teaching staff has years of experience in early childhood education and a passion for working with kids of all ages. Many of our teachers have been with us for decades and are now teaching the children of former students.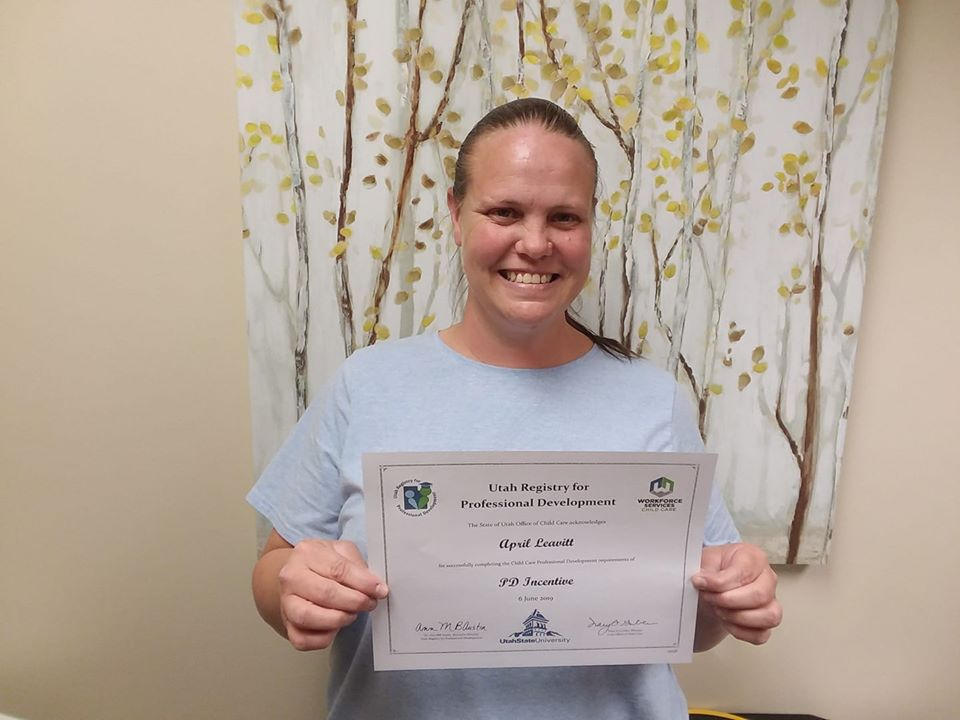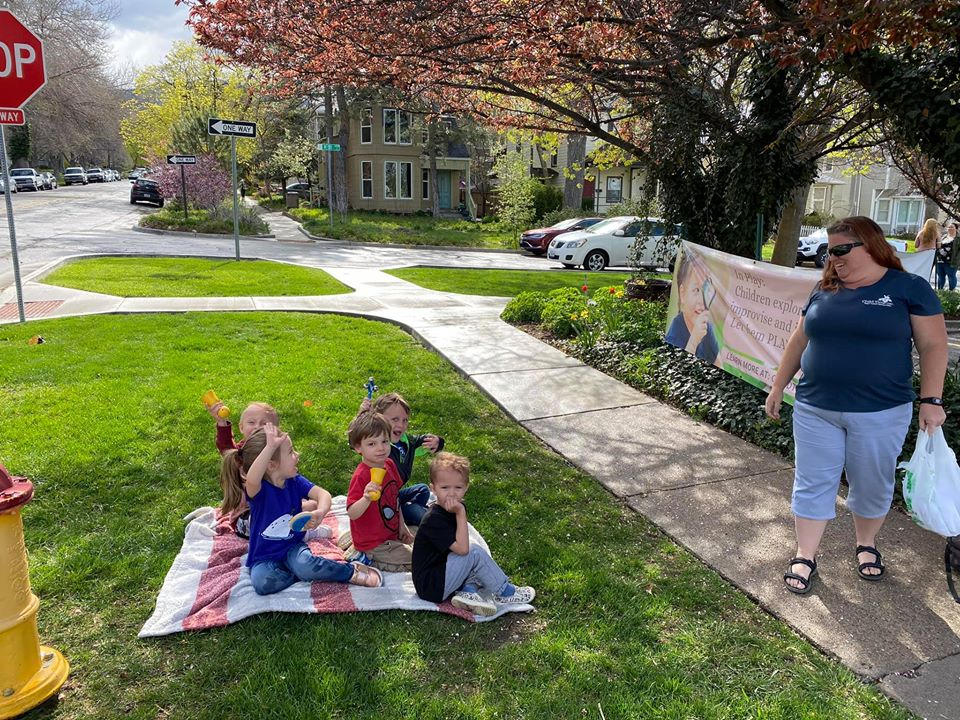 Staying Active and Enjoying
Fresh Air Regularly Outdoors
Staying Active and Enjoying Fresh Air Regularly Outdoors

Much outdoor play has been proven to increase your child's overall health, well-being, social skills, and creativity. We encourage them to explore with friends while developing their large muscle groups, thanks to outdoor exercise scheduled twice every day.
Your Child's Health and
Safety Is Always A Priority
Your Child's Health
and Safety Is
Always A Priority

Breathe a sigh of relief, knowing that we're always looking out for your toddler. Our yard is fully fenced in during playtime, hands are washed before each meal, and we take temperature checks if we notice your child isn't feeling their best.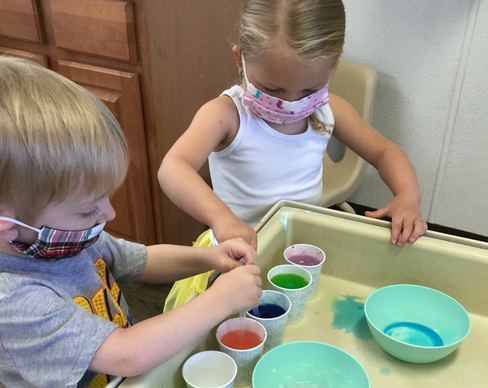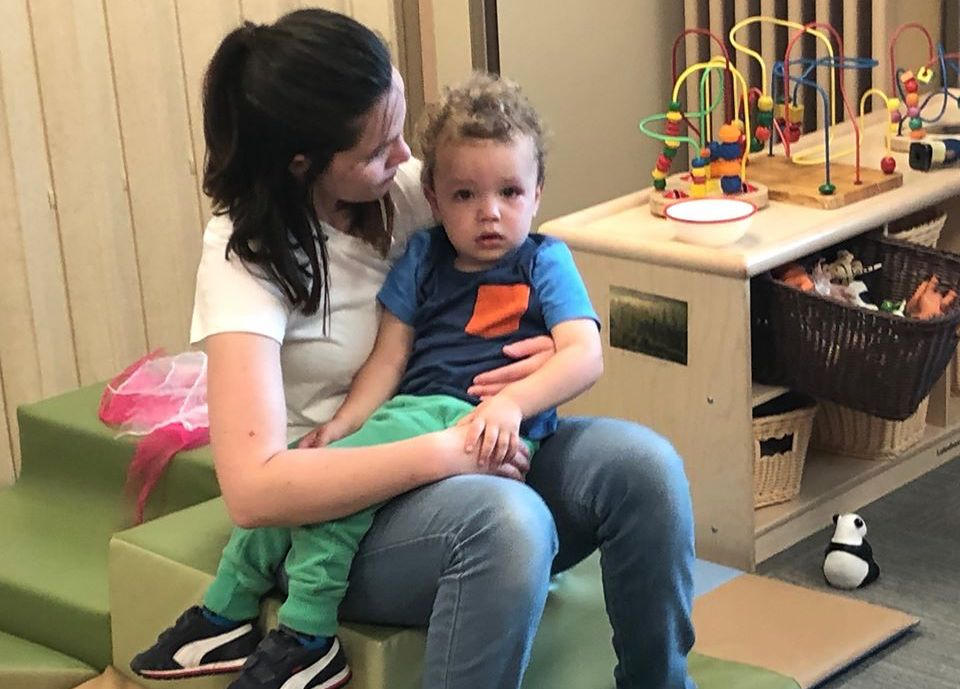 Nationally accredited childcare that exceeds state standards

We are proud to have the high quality of our program recognized by the National Accreditation Commission, which has designated us as an Early Learning Leader. We are also the first private preschool in Utah to have been accredited by both NAEYC and NECPA.
Hear from Parents Like you
Our daughter consistently comes home excited about discussion topics from class, her art projects, and of course copious amounts of free play. Her teachers have supporter her love of learning and helped foster her confidence in playing with her friends. On the rare occasion where I have reached out with a concern, the office has been prompt and respectful in their responses.
My daughter has been going to Eastside for two years and we have loved having her attend. Eastside handled the pandemic as best they could with keeping the children and staff as safe as possible. They helped her come out of her shell and be more comfortable around new teachers and friends. She has grown exponentially over the past two years and they even helped with potty training!I highly recommend this school because Lacey (the director) and the staff are so wonderful!
I cannot say enough good things about this preschool. My son loves to learn but also be nurtured. A spot opened up at Eastside and we jumped at the opportunity. Lacey (director) and his teachers were immediately welcoming. They helped him transition and he began to flourish. Eastside does a wonderful job appreciating my son for his uniqueness while helping to inspire development. His teachers have always been extremely caring, communicative, and supportive. I highly, highly recommend this center.
My son attended ChildTime Cottonwood Heights and we loved everything about this facility and program. It's leadership was excellent and the teachers exceeded our expectations. My son went to preschool here and stayed for the Private Kindergarten, the class was small and the teacher was excellent. I cannot recommend this group more.
After looking into and visiting SO many schools, my husband and I walked into Childtime and we knew it was the school we wanted to send our daughter. She went to Childtime from when she was an infant. Childtime is the perfect mix of being loving, welcoming, and educational. My daughter is so sad to leave and absolutely adored all the teachers she has. Thank you to the amazing teachers and admins for making my daughters daycare experience so amazing. We will miss you all so much!
My 2 year old son has absolutely loved school, and his teachers. They have wonderful communication, and are quick to give updates or answer my questions. It has been a stress relief to have my little one being so well taken care of while I'm at work. I would recommend to any friends or family.
ChildTime Inc, and more specifically, Eastside Preschool has been a wonderful center for our son. The facility is safe, clean, and has a great outdoor space. Our son has made exceptional emotional and cognitive growth since starting here and the teachers are kind and caring about their well-being. They use a great app for updates and pictures of your child throughout the day. I highly recommend any ChildTime Inc center for any family and child!
My daughter has been going to Cottonwood Preschool for 3 years. She started in the daycare, then did the preschool program, and is completing their Kindergarten program now. We have been so happy with everything about our experience there. The staff has always been amazing and the director is fabulous. They care very much about learning about all the kids at the center and meet each child where they are. Thank you to the entire staff.
My kids have attended the Cottonwood Preschool for the last three years and it's one of the best decisions I ever made for them. I trust the staff of this school as much as I could trust anyone with my kids. My children have learned, grown, and thrived at the Cottonwood Preschool more than they ever could have at home. They absolutely love their teachers and their friends here. My kids view this as a safe place just as they view our home. I can't recommend this preschool enough.
Childtime has an excellent program. Our child loves being there and has enjoyed all the teachers. They have great apps to facilitate ease of payment and daily interactions with pictures. I get an end of day summary to know all the details of food, nap time, diapers, and games/activity. This has worked out perfectly! Thanks so much.
Explore how a Reggio education can shape your child's brilliance